In this post, we will learn how to create a Venn diagram in Google easily using free add-ons available online. If you try to create a Venn diagram manually in Google docs, you may need to put a lot of effort and it may not be a perfect Venn diagram.
I will show you, how using one simple add-on you can create a perfect Venn diagram easily. As you know by default, there is no readymade template available for the Venn diagram in Google Docs. But there are many add-ons available to create a Venn diagram.
Below mention are a few top add-ons to create a Venn diagram in Google docs –
LucidChart (Paid)
Icons by noun project (paid)
Draw.io (Free)
We will learn what are Venn diagrams quickly and draw the Venn diagram example using the Draw.io addon.
Let's understand the meaning of the Venn Diagram first
Venn diagrams were named after John Venn (1834–1923) in 1880. It's a pictorial way to show the relationship between sets. These diagrams are used in probability, logic, linguistics and computer science to illustrate simple set relationships.
Example – This picture represents a Venn diagram of Animals living in Water and mammals. The overlap portion (intersection) of both circles shows creatures that are mammals and also living in the water. For example whales. It is an example of an A∩B Venn diagram.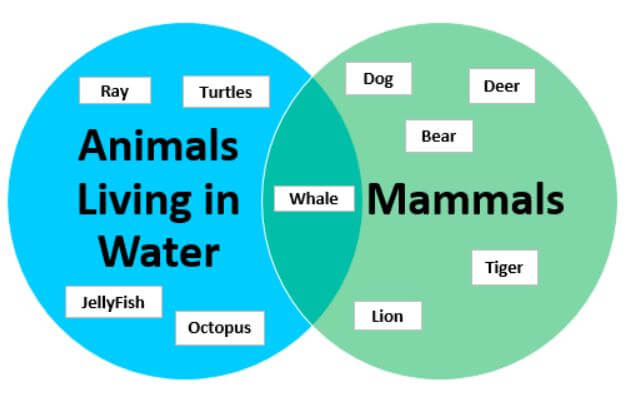 I will not go into much further detail about the Venn diagram as it is a vast topic. I want to stick to teaching you how to create a Venn diagram easily in Google docs. If you are really interested in the details of the Venn diagram, refer to this tutorial.
How to make a Venn diagram in Google docs online with a free add-on
Follow these steps to create a Venn diagram online using a Google docs addon named draw.io.
Step1- Open Google docs
Open Chrome web browser and type https://docs.google.com and then select a blank document.
Step2- Search for free draw.io on the Google docs add-ons page
Choose Extensions > Add-ons > Get add-ons

Search for the draw.io add-on in the search apps box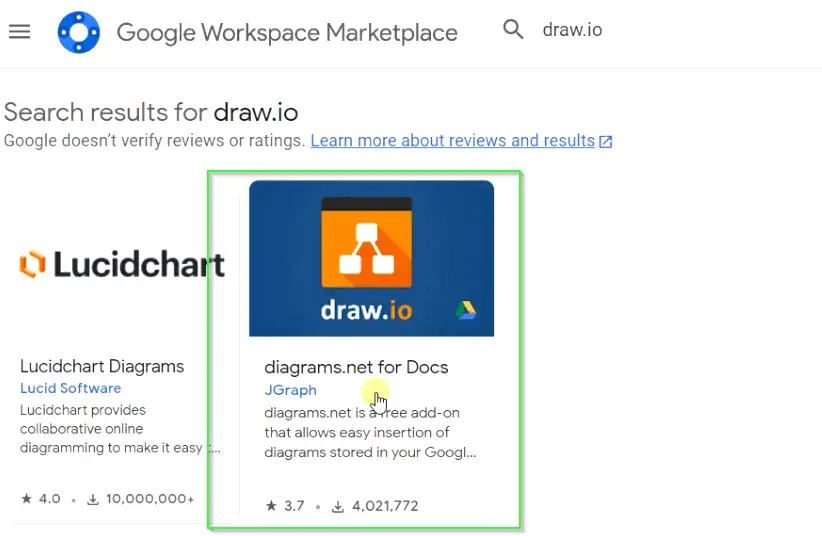 Step3 – Install the draw.io add-on as the next step
To install the draw.io add-on
Hit the install button and click Continue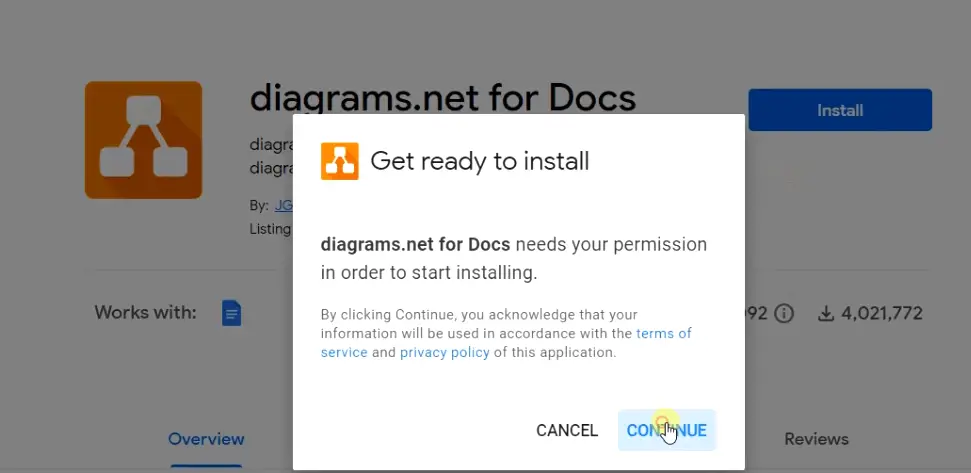 Sign in with your Google account
Allow permissions to draw.io diagram for docs.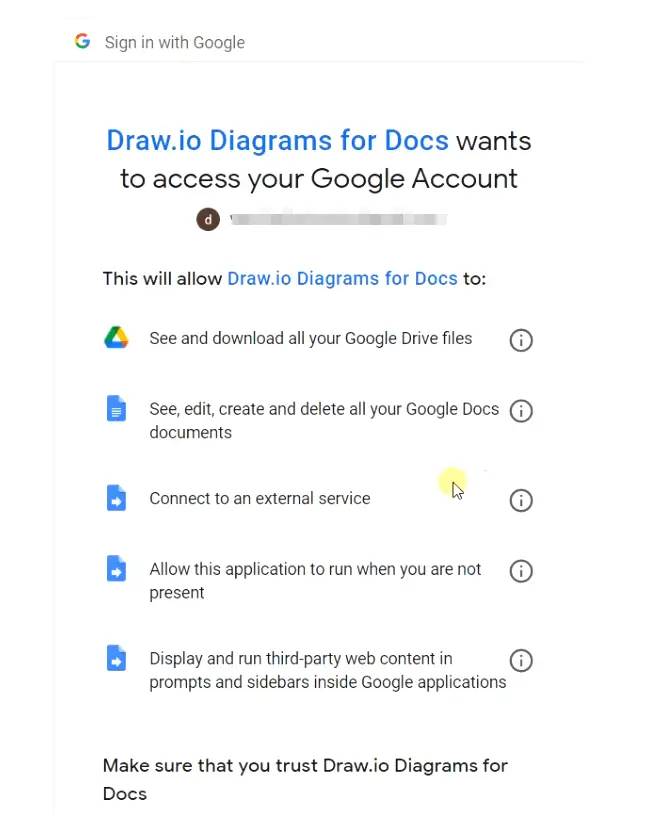 Click "Done". once the installation of draw.io add-on finishes. Close the add-on window.
Once you will install this add-on, you can use it with Google slides, Sheets and Google docs.
Step4 – Create a new Venn diagram
Now it's time to create a Venn diagram after the installation of the draw.io add-on.
Go to Extensions > diagrams.net for Docs
Select the "New Diagram" option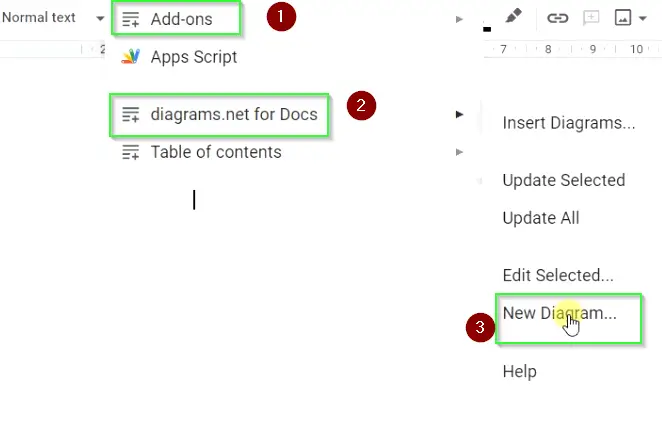 It will take you to the draw.io website as shown in the image. Select the "Create new diagram" option.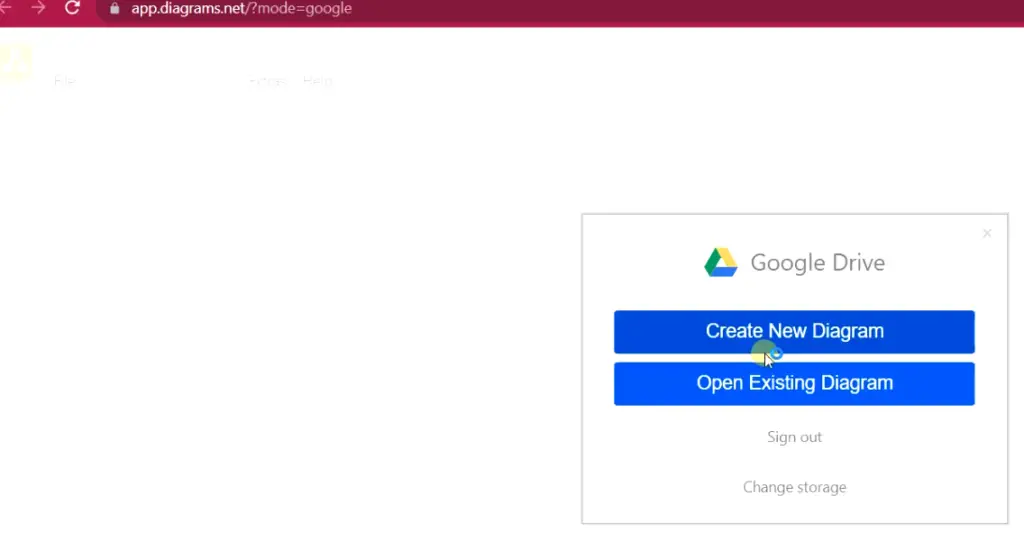 Choose the "Venn(8)" option from the left pane > Give file name > select your favourite Venn diagram template
Choose create as shown in the image.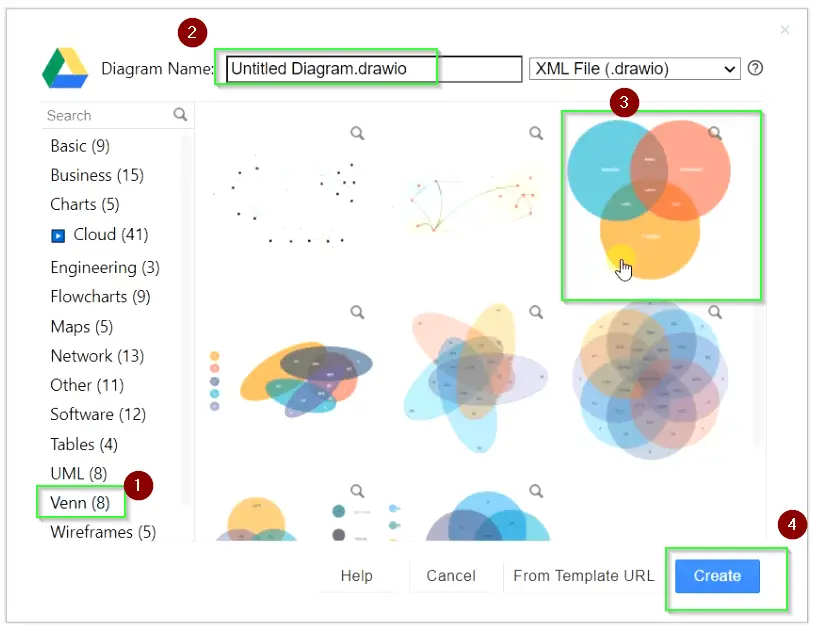 Choose a folder either the root or the custom folder where you want to save your Venn diagram file on Google drive.
Make modifications in the default template as per your requirement using draw.io tools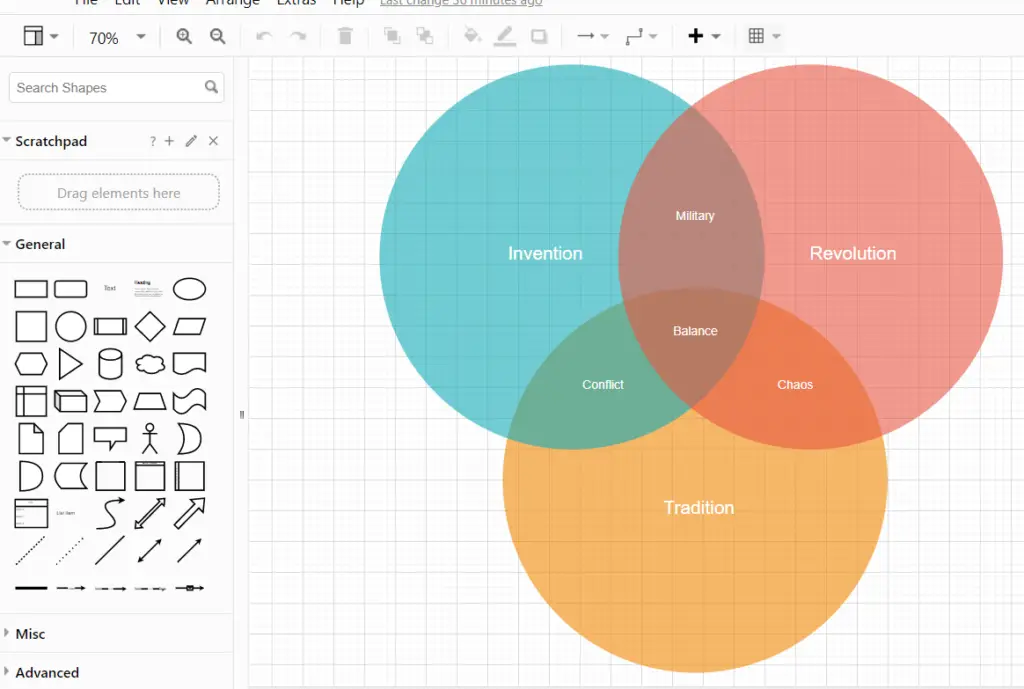 Step5 – Insert it into your Google docs document and save it.
To insert this Venn diagram into Google docs, follow these steps –
Select Extensions > diagrams.net for Docs > Insert diagrams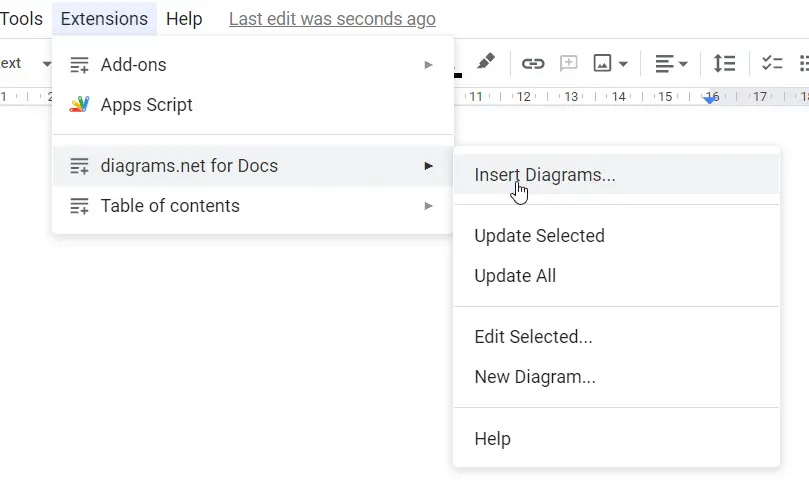 Select the draw.io file you saved in Google drive or any other custom location > Select Insert on the next step.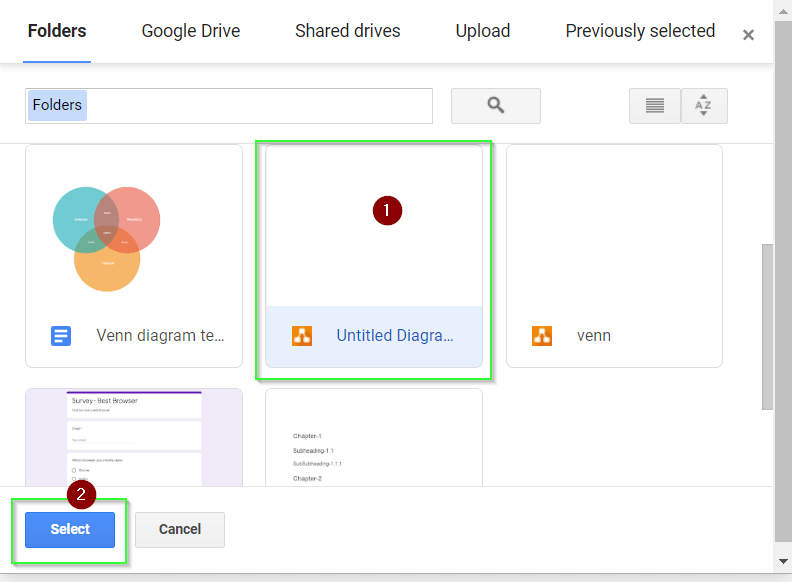 Voila!! you can see the Venn diagram in your Google docs. You can also edit this Venn diagram from the tool present in the right pane as shown in the image.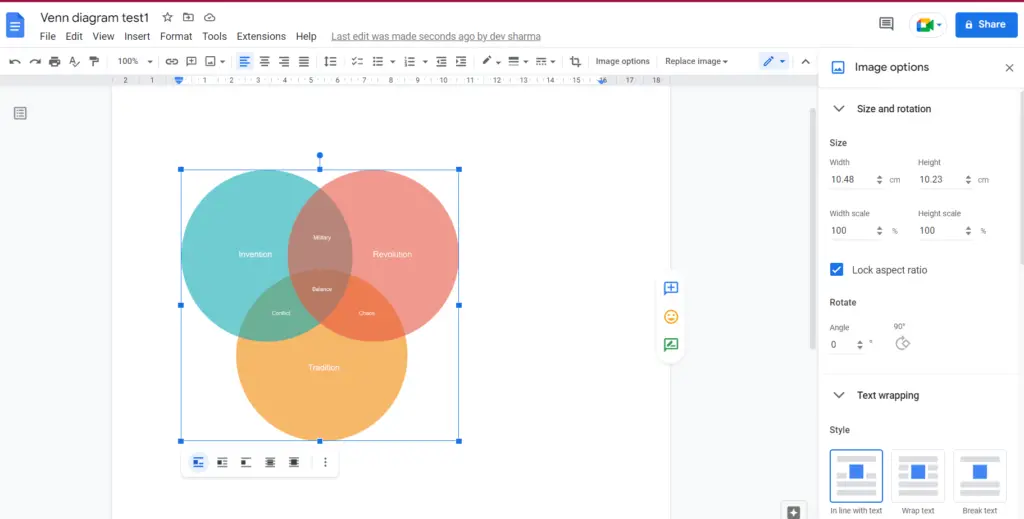 You are done. Using this method you can create and edit Venn diagrams in Google docs, sheets and slides.
End Note –
There are many manual methods and tools that exist in the market to create a Venn diagram but mostly are paid or premium. Draw.io helps you to create a wide variety of Venn diagrams to use personal or professionally free.
I hope you like this article, in case of any issue, you can leave your comment and I will try to help you to the best of my knowledge.