In this quick tutorial, we will learn how to attach zip file in Gmail. Google's electronic mail system, simplifies many aspects of email, which include attachments. Most of the email providers have some size limits e.g. 25MB. So When you try and send anything larger than the specified limit allowed by most email services, it simply won't let you.
Gmail, on the other hand, merely takes them and uploads them to Google Drive before sending them as shared Drive links. As helpful as this is, it is not without flaws.
Sometimes when the sharing authorizations on your Drive aren't set up correctly, the recipient can't view them. Sometimes, the person you are trying to send the files to is unfamiliar with Google Drive.
If you don't want to share your larger files via Google Drive for whatever purpose, you could always do this the usual way by mailing them in a zip format.
What Are Zip Files?
ZIP files are a method of grouping multiple file formats and having to send them at once by attaching a single file to an email.
Zipping a file compresses it and allows it to be uploaded and sent via any email app, such as Gmail.
Users can create a zip file of files such as word documents, pdf files, or any other format files such as music, and simply transfer this to any recipients via email.
How to Wrap The Files In Zip File and Send Them Through Gmail?
There are two easy ways to send zip files in an email depending on the size. Please make a note, that if the single file or multiple files exceeds the size of 25MB, Gmail automatically adds a Google Drive link in the email instead of including it as an attachment.
Simply follow the steps below on your Windows PC and then zip a folder or file in a matter of seconds:
Locate and choose the data files you would like to zip or right-click the files and documents and select 'Send to' from the context menu. 
Select the 'Compressed (zipped) folder' option to generate a Zip file.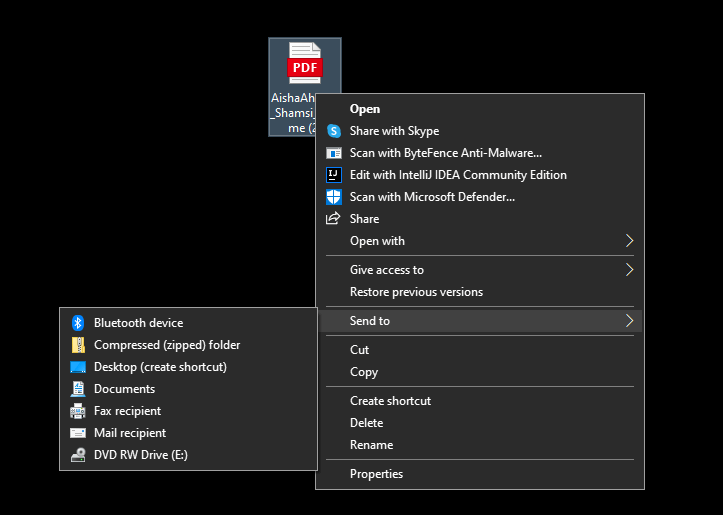 How Do I Send a Zip File Using Gmail?
Access your Gmail account and start composing an email by simply clicking the "Compose" button.
Enter the recipient name in To: field whom you want to send the document, the subject of the message, and details in the email body.
Select the "Attach a File" option, which is located near the <send> button ("the clip sign") as shown in the image.
In the file location dialogue window that opens, navigate to the ZIP file's location and click the file name you want. It will post and attach the document to that same email.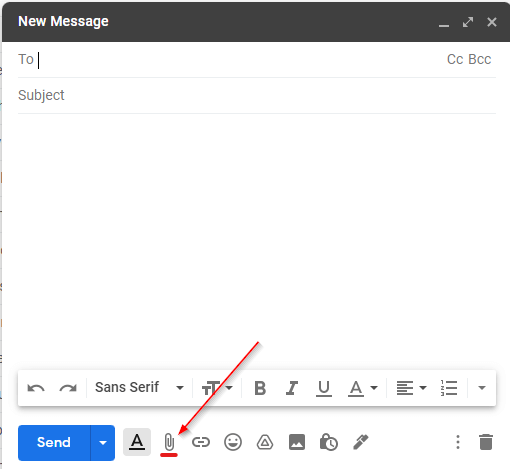 But sometimes, you will be unable to send your email with a Zip attached file because of security issues (your company restriction) or because your zip file is corrupt. In a few cases, it may be infected with viruses also.
Gmail also does not enable you to attach certain types of files to protect you from potentially harmful viruses and malware.
In case your company restrict or block the zip file extensions, you can rename the .zip extension to the ".txt" extension and then send it across.
The recipient just needs to rename it again as a ".zip" extension.
Conclusion
You can send less than 25MB files as an attachment in Gmail easily. If it's bigger than 25MB, Either you can upload it to your google drive or Gmail does it automatically. Then send the link in the Email and the recipient can download it from Google drive.